Greetings! Salutations! Hello! Hola! Bonjour! Guten Tag! Ciao! Namaste! Salaam! Konnichiwa! Marhaba! Jambo! Ni Hou! Kamusta!
The Blog is BACK!
As we start up, I'd like to take this opportunity to welcome you back and apologize for being gone for so long! We hope that this blog will be a platform for us to share some interesting topics and questions with you!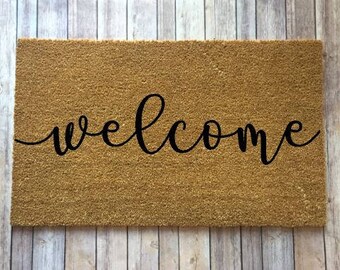 Welcoming is something many of us does without even really thinking about it. We invite friends over, tidy the house, prepare some food, and maybe even have some games or entertainment. This is an active process of making the choice to extend that invite and prepare an atmosphere.
The next action falls onto the shoulders of the invited friends. They might prepare some food to bring, or dress up a little, but in all this, the most important action the invited friends can do, is show up.
I see this as such a reflection of God's heart towards his people.
The Lord has extended an invitation to us, He has prepared an amazing feast with all the wacky, crazy camp games we can imagine and it is up to US to accept that invitation and then SHOW UP.
Jesus speaks about this in the Gospel of Luke, Chapter 14:15-24 (the parable of the Great Banquet)
In this parable, a man prepared a great banquet, and once it was ready, he sent out his servant to pass invitations out to all his friends, but they all make excuses to not come. One friend says he bought a field and needs to go see it, another says he bought some livestock and need to examine them, and yet another says he just got married, so he just can't come. These are not very good excuses are they? It would be like saying "oh! I just bought a car so I can't come, I need to shine it" or "I just bought a house, so I can't come, I need to go sit in it". I mean this guy just spent the last few days preparing a great FEAST! He didn't ask anyone to bring anything, just themselves… and by the way, that last guy? He could probably bring his new wife with him. It seems a bit ungrateful to me, don't they see what a great opportunity they are passing up?
So, the servant goes back to the awesome party host and tells him that everyone has declined his offer. This makes him mad. Makes sense, right? What if you put in a ton of work to put together a big party, make all the food, put up all the decorations, and everyone you've invited says they can't come? Not cool. And I think if I was the host, I would be so upset, I would cancel the party all together, but that's not what happens, instead the host sends the servant back out and tells him to invite everyone else, and I mean everyone. The servant comes back at one point and the host sends him out to even more places to find MORE people to invite. What does that mean for us? Well to me, this shows how limitless our God is, and how much He can exceed our expectations. What started as a party for a few turned into a massive gathering of everyone around, and there was even extra to go around.
Knowing all this, it makes me think of how overwhelmingly blessed those first few guys would have been if they had accepted the host's offer. How often in our own lives, do we refuse God for our own selfish reasons? And look at what we are missing out on.
The beauty of all this is that our God is bigger and greater than any host and his invitations will keep coming, pursuing us and wooing us gently to His table. We should keep in mind, however, the incredible joy and gift it can be to accept His sweet offer the first time.
This week, I invite you to make a choice to SHOW UP, with our family, with our friends, and all for our GOD.
Luke 14:15-24
15 When one of those who reclined at table with him heard these things, he said to him, "Blessed is everyone who will eat bread in the kingdom of God!" 16 But he said to him, "A man once gave a great banquet and invited many. 17 And at the time for the banquet he sent his servant to say to those who had been invited, 'Come, for everything is now ready.' 18 But they all alike began to make excuses. The first said to him, 'I have bought a field, and I must go out and see it. Please have me excused.' 19 And another said, 'I have bought five yoke of oxen, and I go to examine them. Please have me excused.' 20 And another said, 'I have married a wife, and therefore I cannot come.' 21 So the servant came and reported these things to his master. Then the master of the house became angry and said to his servant, 'Go out quickly to the streets and lanes of the city, and bring in the poor and crippled and blind and lame.' 22 And the servant said, 'Sir, what you commanded has been done, and still there is room.' 23 And the master said to the servant, 'Go out to the highways and hedges and compel people to come in, that my house may be filled. 24 For I tell you, none of those men who were invited shall taste my banquet.'"